The Billrothhaus has been a place of discourse since its opening in 1893 and is still used today for further education. Book our modern seminar room for your workshops, trainings and conferences. The seminar room scores with its versatility, its quiet location on the courtyard side and its included technical equipment. For all-day events, the Small Library is also included for catering.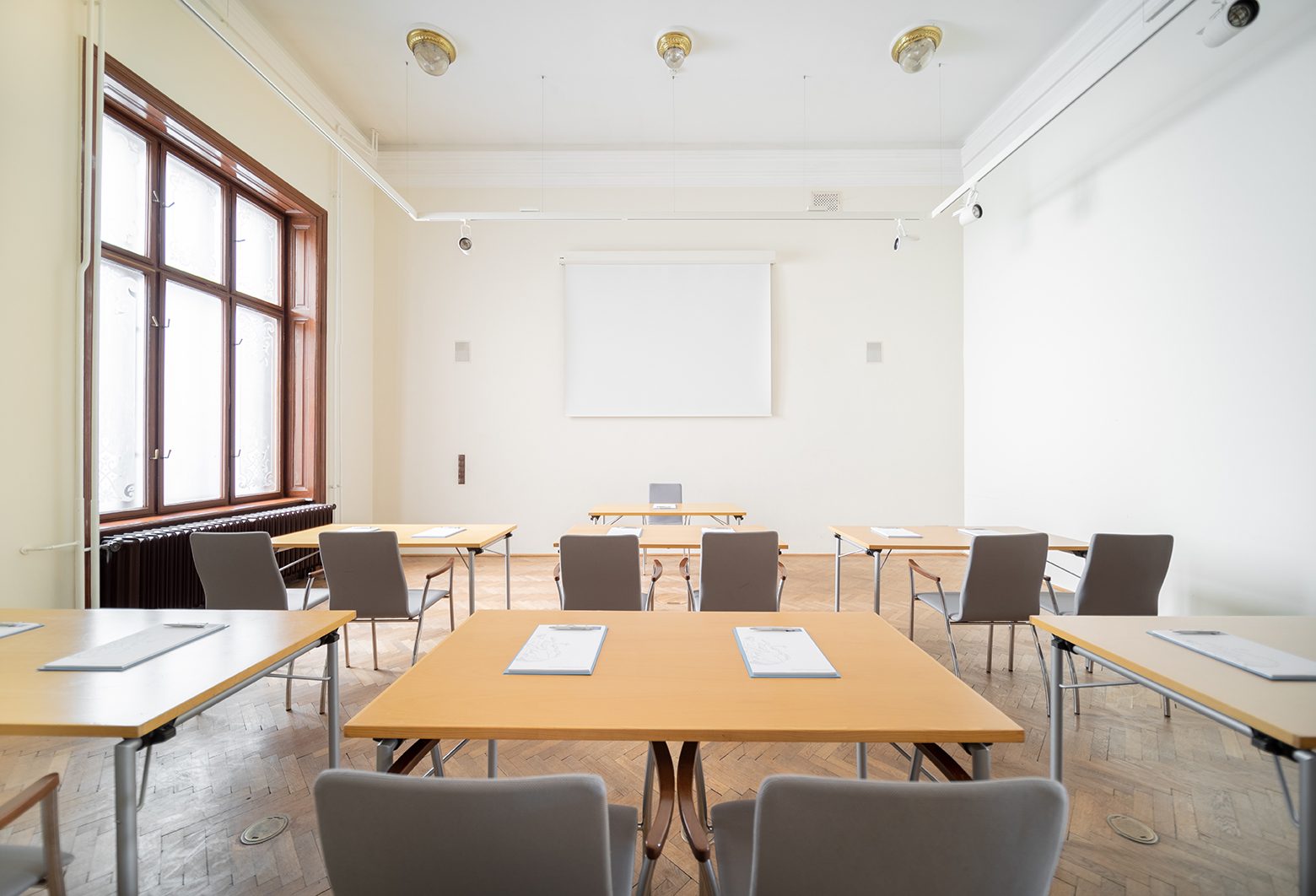 Hire the Billrothhaus for your press conference and take advantage of our package offers! For more information, please see our overview (PDF).
Naturally, we are very happy to offer advice regarding your individual requirements or possible settings and catering and are always available to provide more detailed information. You can call us on +43 1 405 47 77 or send an email to info@billrothhaus.at.